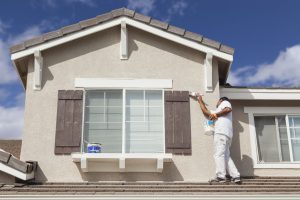 Sierra's Colors are your full service painting contractor for the Las Vegas Valley.
Highest Quality Paint
Typically, we use Sherwin Williams paint.  We love the colors and durability.  It is weather, kid and pet resistant.
Thorough, Professional Painting
We are precise and careful in our work.  When a job calls for multiple applications, we make sure that our colors are applied in a complete and consistent way.
We Stand Behind Our Work
We generally say that our paint will last for the life of the property.  In most cases, 15-30 year warranties are available for exterior paint.
Contact Us
We offer a free estimate.  Contact us today to talk about your next project.